Caron Levis will visit Maple Street School on June 10th to talk to students about her book Ida, Always.
You can order copies of Caron's books through Greenlight Bookstore! Orders must be placed by May 31st. Caron will sign your books after her presentation and students can pick them up at the end of the day. Click on the book below to order.
IMPORTANT SHOPPING GUIDELINES:
1) The online ordering option for author signing and school pickup is open through May 31st only! Online orders placed after May 31st cannot be picked up at the school; such orders will be treated as regular greenlightbookstore.com orders and can be picked up in the store or shipped.
2) At checkout, choose the options "Pick up in store" and "Pay online". This will mean you do not need to pay for shipping (books will be delivered to Maple Street for you). Orders MUST be paid for online in order to be fulfilled.
3) At checkout, you MUST note "Caron Levis - Maple Street" in the Order Comments to make sure your order is processed correctly. Please also note any personalization request (i.e. "to Mary", "Happy Birthday George", etc.)
4) Only the titles on the lists below are eligible for pickup at the author visit. Orders for other titles can be processed for store pickup or shipping but cannot be picked up at the school.
5) If you have any questions, email orders@greenlightbooktore.com or call (718) 246-0200 and ask for Annie or Jen.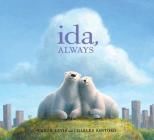 $18.99
ISBN: 9781481426404
Availability: Available In Store Now (while supplies last)
Published: Atheneum Books for Young Readers - February 23rd, 2016
---

Email orders@greenlightbookstore.com for information about this item.
ISBN: 9780547745602
Availability: Not In Store / May Not Be Available To Order (email orders@greenlightbookstore.com for details)
Published: HMH Books for Young Readers - October 2nd, 2012
---