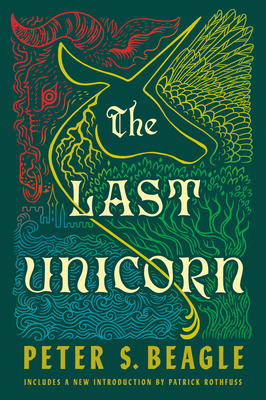 Prospect Lefferts Gardens store:
Wednesday, January 24, 5:30 PM
PLG Young Readers Book Group discusses The Last Unicorn
Led by Greenlight marketing coordinator Stephanie, our young readers book group in PLG is geared toward kids ages 9 to 12, and reads great contemporary and classic chapter books. Parents are welcome (but not required) to attend, and pizza is served. For January, the group discusses Peter S. Beagle's classic The Last Unicorn. The unicorn lived in a lilac wood, and she lived all alone. So she ventured out from the safety of the enchanted forest on a quest for others of her kind. Joined along the way by the bumbling magician Schmendrick and the indomitable Molly Grue, the unicorn learns all about the joys and sorrows of life and love before meeting her destiny in the castle of a despondent monarch – and confronting the creature that would drive her kind to extinction...
Current book group picks are always 15% off at Greenlight, in the store or online.
Event date:
Wednesday, January 24, 2018 - 5:30pm

$16.00
ISBN: 9780451450524
Availability: On Our Shelves Now
Published: Ace Books - November 1st, 2011
---