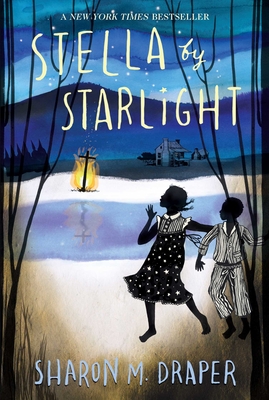 Prospect Lefferts Gardens store:
Wednesday, November 15, 5:30 PM
PLG Young Readers Book Group discusses Stella by Starlight
Led by Greenlight marketing coordinator Stephanie, our young readers book group in PLG is geared toward kids ages 9 to 12, and reads great contemporary and classic chapter books. Parents are welcome (but not required) to attend, and pizza is served. For November, the group discusses Stella by Starlight by Coretta Scott King Award-winning author Sharon M. Draper. Stella lives in the segregated South – in Bumblebee, North Carolina, to be exact about it. Some stores she can go into. Some stores she can't. Some folks are right pleasant. Others are a lot less so. To Stella, it sort of evens out, and heck, the Klan hasn't bothered them for years. But one late night, later than she should ever be up, much less wandering around outside, Stella and her little brother see something they're never supposed to see, something that is the first flicker of change to come, unwelcome change by any stretch of the imagination. As Stella's community – her world – is upended, she decides to fight fire with fire. And she learns that ashes don't necessarily signify an end.
Current book group picks are always 15% off at Greenlight, in the store or online.
Event date:
Wednesday, November 15, 2017 - 5:30pm

$8.99
ISBN: 9781442494985
Availability: On Our Shelves Now
Published: Atheneum Books - March 29th, 2016
---