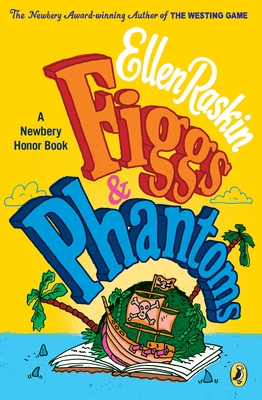 Prospect Lefferts Gardens store:
Tuesday, April 25, 5:30 PM
(rescheduled from Wednesday April 26!)
PLG Young Readers Book Group discusses Figgs & Phantoms
Led by Greenlight marketing coordinator Stephanie, our young readers book group in PLG is geared toward kids ages 9 to 12, and reads great contemporary and classic chapter books. Parents are welcome (but not required) to attend, and pizza is served. For April, the group reads and discusses Figgs & Phantoms by Ellen Raskin. While Mona hates all the attention her eccentric relatives bring to her in town, there is one Figg family member she likes: her Uncle Florence, the book dealer. But Uncle Florence keeps hinting that he's going to find his way to Capri, the Figg family heaven. And that means leaving Mona behind. Can Mona find Capri before it's too late, or will she learn that things are seldom what they seem when books are involved?
Current book group picks are always 15% off at Greenlight, in the store or online.
Event date:
Tuesday, April 25, 2017 - 5:30pm

$6.99
ISBN: 9780142411698
Availability: On Our Shelves Now
Published: Puffin Books - January 6th, 2011
---