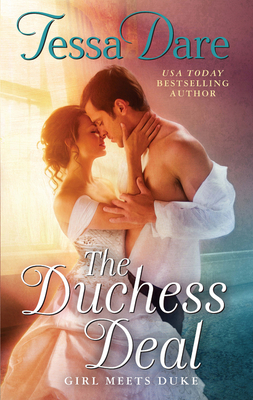 Prospect Lefferts Gardens store:
Tuesday, November 7, 7:30 PM
PLG Romance Book Group discusses The Duchess Deal: Girl Meets Duke
Led by Brooklyn writer and editor (and Greenlight neighbor) Ashley C. Ford, Greenlight's new romance book group in Prospect Lefferts Gardens reads and discusses contemporary romance novels. For November, the group reads The Duchess Deal by Tessa Dare, named one of the best Romance books of the season by Publisher's Weekly and iBooks. Since his return from war, the Duke of Ashbury's to-do list has been short and anything but sweet: brooding, glowering, menacing London ne'er-do-wells by night, etc. Now there's a new item on the list. He needs an heir--which means he needs a wife. When Emma Gladstone, a vicar's daughter turned seamstress, appears in his library wearing a wedding gown, he decides on the spot that she'll do. His terms are simple: 1. They will be husband and wife by night only. 2. No lights, no kissing. 3. No questions about his battle scars. 4. Last, and most importantly... Once she's pregnant with his heir, they need never share a bed again. But Emma is no pushover. She has a few rules of her own: 1. They will have dinner together every evening. 2. With conversation. 3. And unlimited teasing. 4. Last, and most importantly... Once she's seen the man beneath the scars, he can't stop her from falling in love...
Current book group picks are always 15% off at Greenlight, in the store or online.
Event date:
Tuesday, November 7, 2017 - 7:30pm

$7.99
ISBN: 9780062349064
Availability: On Our Shelves Now
Published: Avon - August 22nd, 2017
---