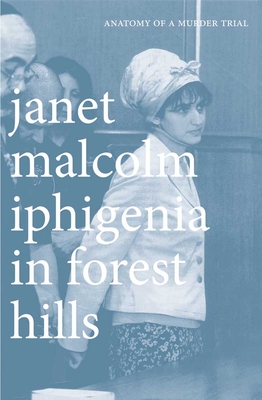 Propsect Lefferts Gardens store:
Wednesday, April 11, 7:30 PM
PLG Nonfiction Book Group discusses Iphigenia in Forest Hills
Led by PLG store manager Geo, our nonfiction book group in Prospect Lefferts Gardens reads and discusses the most fascinating topics in nonfiction, both classic and contemporary, with seasonal themes covering a variety of genres. For April, the group reads Iphigenia in Forest Hills. "She couldn't have done it and she must have done it." This is the enigma at the heart of Janet Malcolm's riveting new book about a murder trial in the insular Bukharan-Jewish community of Forest Hills, Queens, that captured national attention. The defendant, Mazoltuv Borukhova, a beautiful young physician, is accused of hiring an assassin to kill her estranged husband, Daniel Malakov, a respected orthodontist, in the presence of their four-year old child. The prosecutor calls it an act of vengeance: just weeks before Malakov was killed in cold blood, he was given custody of Michelle for inexplicable reasons. It is the "Dickensian ordeal" of Borukhova's innocent child that drives Malcolm's inquiry. With the intellectual and emotional precision for which she is known, Malcolm looks at the trial--"a contest between competing narratives"--from every conceivable angle.
Current book group picks are always 15% off at Greenlight, in the store or online.
Event date:
Wednesday, April 11, 2018 - 7:30pm

$13.00

ISBN: 9780300181708
Availability: Available In Store Now (while supplies last)
Published: Yale University Press - November 20th, 2012
---