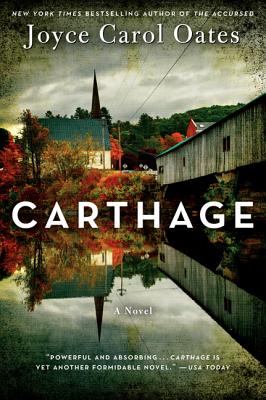 Prospect Lefferts Gardens store:
Wednesday, September 20, 7:30 PM
PLG Fiction Book Group discusses Carthage
Led by Greenlight general manager Alexis, our fiction book group in Prospect Lefferts Gardens discusses paperback fiction, reading broadly in contemporary fiction with the occasional diversion into classics. For September, the group discusses Joyce Carol Oates' Carthage, a mesmerizing novel that examines grief, faith, justice, and the atrocities of war through the story of a young girl's disappearance in a small Adirondack town. Zeno Mayfield's daughter has disappeared into the night, gone missing in the wilds of the Adirondacks. But when the community of Carthage joins a father's frantic search for the girl, they discover the unlikeliest of suspects: a decorated Iraq War veteran with close ties to the Mayfield family. As grisly evidence mounts against the troubled war hero, the family must wrestle with the possibility of having lost a daughter forever. Carthage plunges us deep into the psyche of a wounded young corporal, haunted by unspeakable acts of wartime aggression, while unraveling the story of a disaffected young girl whose exile from her family may have come long before her disappearance. Dark and riveting, Carthage is a powerful addition to the Joyce Carol Oates canon, one that explores the human capacity for violence, love, and forgiveness, and asks if it's ever truly possible to come home again.
Current book group picks are always 15% off at Greenlight, in the store or online.
Event date:
Wednesday, September 20, 2017 - 7:30pm

$15.99
ISBN: 9780062208132
Availability: Available at our distributor; usually ships in 1-5 days
Published: Ecco - November 4th, 2014
---