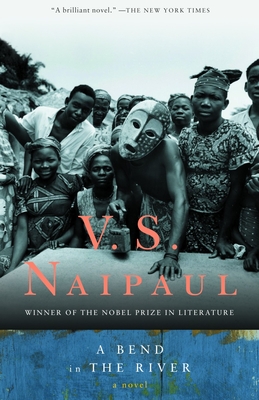 Prospect Lefferts Gardens store:
Wednesday, July 19, 7:30 PM
PLG Fiction Book Group discusses A Bend in the River
Led by Greenlight general manager Alexis, our fiction book group in Prospect Lefferts Gardens discusses paperback fiction, reading broadly in contemporary fiction with the occasional diversion into classics. For July, the group reads A Bend in the River by V.S. Naipaul. First published in 1979, A Bend in the River is a novel of the politics and society of postcolonial Africa. Salim, a young Indian man, moves to a town on a bend in the river of a recently independent nation. As Salim strives to establish his business, he comes to be closely involved with the fluid and dangerous politics of the newly created state, the remnants of the old regime clashing inevitably with the new.
Current book group picks are always 15% off at Greenlight, in the store or online.
Event date:
Wednesday, July 19, 2017 - 7:30pm

$16.95
ISBN: 9780679722021
Availability: On Our Shelves Now
Published: Vintage - March 13th, 1989
---