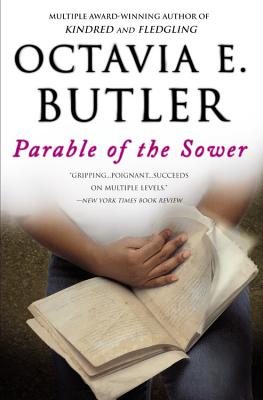 Prospect Lefferts Gardens store:
Wednesday, April 18, 7:30 PM
PLG Fiction Book Group discusses Parable of the Sower
Led by Greenlight general manager Alexis, our fiction book group in Prospect Lefferts Gardens discusses paperback fiction, reading broadly in contemporary fiction with the occasional diversion into classics. For April, the group reads and discusses Parable of the Sower, the dystopian classic of terror and hope from the "grand dame" of science fiction, Octavia Butler. When unattended environmental and economic crises lead to social chaos, not even gated communities are safe. In a night of fire and death, Lauren Olamina, an empath and the daughter of a minister, loses her family and home and ventures out into the unprotected American landscape. But what begins as a flight for survival soon leads to something much more: a startling vision of human destiny...and the birth of a new faith, as Lauren becomes a prophet carrying the hope of a new world and a revoltionary idea christened "Earthseed."
Current book group picks are always 15% off at Greenlight, in the store or online.
Event date:
Wednesday, April 18, 2018 - 7:30pm

$15.99
Email or call for price.
ISBN: 9780446675505
Published: Grand Central Publishing - January 1st, 2000
---