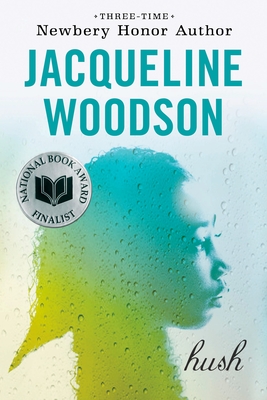 Fort Greene store:
Tuesday, November 21, 5:30 PM
FG Young Readers Book Group discusses Hush
Led by Greenlight receiving manager Grace, our young readers book group in Fort Greene is geared toward kids ages 9 to 12, and reads great contemporary and classic chapter books. Parents are welcome (but not required) to attend, and pizza is served. For November, the group reads and discusses National Book Award finalist Hush by Jacqueline Woodson. Evie Thomas is not who she used to be. Once she had a best friend, a happy home and a loving grandmother living nearby. Once her name was Toswiah. Now, everything is different. Her family has been forced to move to a new place and change their identities. But that's not all that has changed. Her once lively father has become depressed and quiet. Her mother leaves teaching behind and clings to a new-found religion. Her only sister is making secret plans to leave. And Evie, struggling to find her way in a new city where kids aren't friendly and the terrain is as unfamiliar as her name, wonders who she is. Jacqueline Woodson weaves a fascinating portrait of a thoughtful young girl's coming of age in a world turned upside down.
Event date:
Tuesday, November 21, 2017 - 5:30pm

$7.99
ISBN: 9780142415511
Availability: On Our Shelves Now
Published: Speak - January 7th, 2010
---