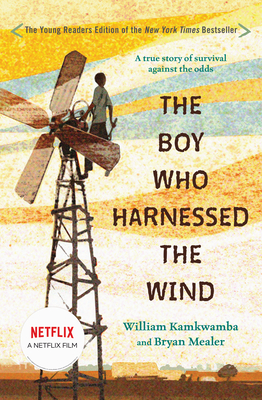 Fort Greene store:
Tuesday, March 27, 7:30 PM
Fort Greene Young Readers Book Group discusses The Boy Who Harnessed the Wind
Led by Greenlight receiving manager Grace, our young readers book group in Fort Greene is geared toward kids ages 9 to 12, and reads great contemporary and classic chapter books. Parents are welcome (but not required) to attend, and pizza is served. For March, the group reads and discusses William Kamkwamba's The Boy Who Harnessed the Wind, a young readers adaptation of the New York Times bestselling memoir of the heroic young inventor who brought electricity to his Malawian village. When a terrible drought struck William Kamkwamba's tiny village in Malawi, his family lost all of the season's crops, leaving them with nothing to eat and nothing to sell. William began to explore science books in his village library, looking for a solution. There, he came up with the idea that would change his family's life forever: he could build a windmill. Made out of scrap metal and old bicycle parts, William's windmill brought electricity to his home and helped his family pump the water they needed to farm the land. Retold for a younger audience, this exciting memoir shows how, even in a desperate situation, one boy's brilliant idea can light up the world.
Current book group picks are always 15% off at Greenlight, in the store or online.
Event date:
Tuesday, March 27, 2018 - 5:30pm

$8.99

ISBN: 9780147510426
Availability: Available In Store Now (while supplies last)
Published: Puffin Books - January 5th, 2016
---