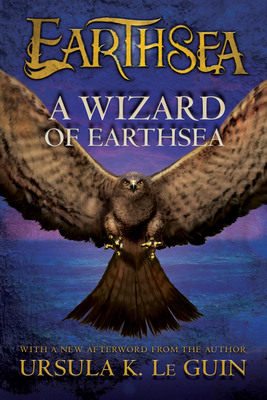 Fort Greene store:
Tuesday, February 27, 5:30 PM
Fort Greene Young Readers Book Group discusses A Wizard of Earthsea
Led by Greenlight receiving manager Grace, our young readers book group in Fort Greene is geared toward kids ages 9 to 12, and reads great contemporary and classic chapter books. Parents are welcome (but not required) to attend, and pizza is served. For February, the group reads and discusses Ursula K. Le Guin's classic A Wizard of Earthsea. Originally published in 1968, Ursula K. Le Guin's A Wizard of Earthsea marks the first of the six now beloved Earthsea titles. Ged was the greatest sorcerer in Earthsea, but in his youth he was the reckless Sparrowhawk. In his hunger for power and knowledge, he tampered with long-held secrets and loosed a terrible shadow upon the world. This is the tumultuous tale of his testing, how he mastered the mighty words of power, tamed an ancient dragon, and crossed death's threshold to restore the balance.
Current book group picks are always 15% off at Greenlight, in the store or online.
Event date:
Tuesday, February 27, 2018 - 5:30pm

$9.99

ISBN: 9780547722023
Availability: Available In Store Now (while supplies last)
Published: Clarion Books - September 11th, 2012
---