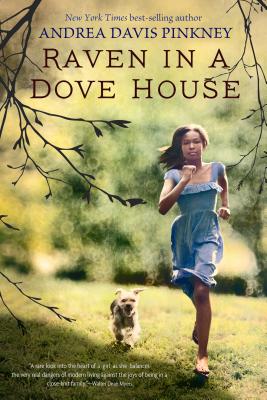 Fort Greene store:
Tuesday, March 28, 5:30 PM
Fort Greene Young Readers Book Group discusses Raven in a Dove House
Led by Greenlight receiving manager Grace, our young readers book group in Fort Greene is geared toward kids ages 9 to 12, and reads great contemporary and classic chapter books. Parents are welcome (but not required) to attend, and pizza is served. For March, the group discusses Raven in a Dove House by Andrea Davis Pinkney. It's summer vacation, and twelve-year-old Nell has gone upstate to spend a month with Aunt Ursa and Cousin Foley. Seeing Foley's best friend, Slade, puts a smile on Nell's face, even when she tries to stay cool. Nell is enjoying the lazy days of summer, especially Foley's antics and Slade's flirty talk . . . until the boys surprise her with a frightening request. They want her to hide a pistol in her old dollhouse. Nell doesn't know what to do. Suddenly, she doesn't trust anyone, even herself. But when tragedy strikes, she knows she can't handle it on her own.
Current book group picks are always 15% off at Greenlight, in the store or online.
Event date:
Tuesday, March 28, 2017 - 5:30pm

$8.99
ISBN: 9780544230163
Availability: On Our Shelves Now
Published: Houghton Mifflin - April 15th, 2014
---