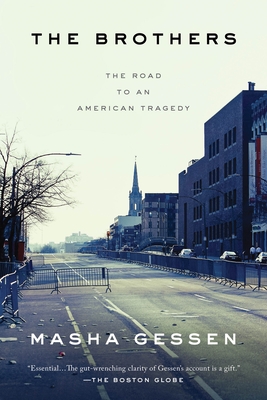 Offsite:
Tuesday, November 14, 7:30 PM
FG Nonfiction Book Group discusses The Brothers by Masha Gessen
At Greene Grape Annex
Led by Greenlight bookseller Nick, our nonfiction book group in Fort Greene reads and discusses the most fascinating topics in nonfiction, both classic and contemporary, with seasonal themes covering a variety of genres. For November, the group discusses The Brothers: The Road to an American Tragedy by Masha Gessen. On April 15, 2013, two homemade bombs exploded near the finish line of the Boston marathon, killing three people and wounding more than 264 others. In the ensuing manhunt, Tamerlan Tsarnaev died, and his younger brother, Dzhokhar, was captured and brought to trial. Yet even after the guilty verdict and the death sentence, what we didn't know was why. Why did the American Dream go so wrong for two immigrants? How did such a nightmare come to pass? Acclaimed Russian-American journalist Masha Gessen is uniquely able to tell us. A teenage immigrant herself, she returned to Russia to cover firsthand the transformations that wracked the region from the 1990s on. It is there that she begins her astonishing account of the Tsarnaev brothers, descendants of ethnic Chechens deported to Central Asia in the Stalin era. Following the family in their futile attempts to make a life for themselves in one war-torn locale after another and then, as new emigres, in an utterly disorienting new world, she reconstructs the brothers' struggle between assimilation and alienation, which incubated a deadly sense of mission. And she traces how such a split in identity can fuel the metamorphosis into a new breed of homegrown terrorist, with feet on American soil but sense of self elsewhere.
Greene Grape Annex is located at 753 Fulton Street, across the street from the bookstore. Current book group picks are always 15% off at Greenlight, in the store or online.
Event date:
Tuesday, November 14, 2017 - 7:30pm

$16.00
ISBN: 9781594634000
Availability: On Our Shelves Now
Published: Riverhead Books - May 10th, 2016
---