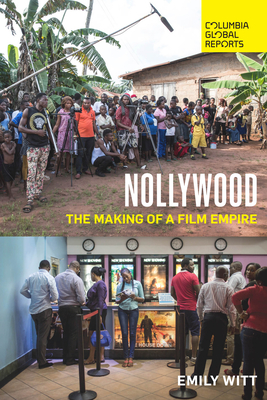 Offsite:
Tuesday, April 10, 7:30 PM
Fort Greene Nonfiction Book Group discusses Nollywood: The Making of a Film Empire
At Greene Grape Annex
Led by Greenlight bookseller Nick, our nonfiction book group in Fort Greene reads and discusses the most fascinating topics in nonfiction, both classic and contemporary, with seasonal themes covering a variety of genres. For April, the group reads Nollywood by Emily Witt. How did Nigeria create the second largest movie industry in the world? Nollywood began in Nigeria in the 1990s and has grown into one of the most recognized cultural centers of the world, producing more movies every year than Hollywood and almost as many as Bollywood. Witt travels to Nigeria to offer a vivid, rollicking tour of the industry today, from the back alleys of the marketplaces of Lagos to the glamour of a red-carpet premiere, from startups trying to digitalize what has been largely an economy based on piracy to the shooting of a historic epic in the northern city of Jos. Amid electricity cuts, fuel scarcity, and countless other obstacles, Nigerians are pursuing the very real possibility that Nollywood dramas could become a global brand, as recognizable as the Bollywood musical, the Hong Kong kung fu flick, or the Hollywood blockbuster.
Greene Grape Annex is located at 753 Fulton St, across the street from the bookstore.
Current book group picks are always 15% off at Greenlight, in the store or online.
Event date:
Tuesday, April 10, 2018 - 7:30pm

$14.99

ISBN: 9780997126488
Availability: Not In Store / Available To Order (allow for shipping time to bookstore or direct-to-home)
Published: Columbia Global Reports - October 17th, 2017
---