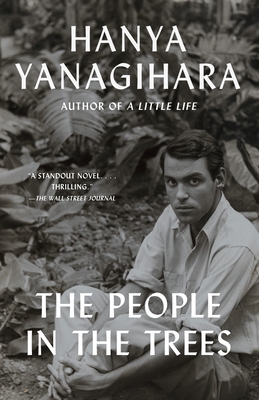 Offsite:
Tuesday, October 17, 7:30 PM
Fort Greene Fiction Book Group discusses The People in the Trees
At Greene Grape Annex
Led by Greenlight general manager Alexis, our fiction book group in Fort Greene discusses paperback fiction, reading broadly in contemporary fiction with the occasional diversion into classics. For October, the group discusses The People in the Trees by Hanya Yanagihara, author of A Little Life. It is 1950 when Norton Perina, a young doctor, embarks on an expedition to a remote Micronesian island in search of a rumored lost tribe. There he encounters a strange group of forest dwellers who appear to have attained a form of immortality that preserves the body but not the mind. Perina uncovers their secret and returns with it to America, where he soon finds great success. But his discovery has come at a terrible cost, not only for the islanders, but for Perina himself. Disquieting yet thrilling, The People in the Trees is an anthropological adventure story with a profound and tragic vision of what happens when cultures collide.
Greene Grape Annex is located at 753 Fulton Street, across the street from the bookstore. Current book group picks are always 15% off at Greenlight, in the store or online.
Event date:
Tuesday, October 17, 2017 - 7:30pm

$16.00
ISBN: 9780345803313
Availability: On Our Shelves Now
Published: Anchor Books - May 6th, 2014
---