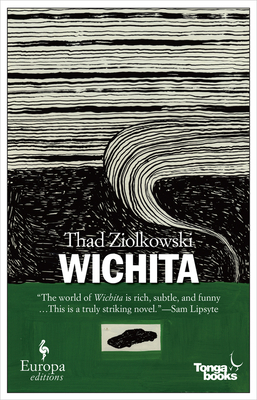 Offsite:
Tuesday, July 17, 7:30 PM
Fort Greene Fiction Book Group discusses Wichita
At Greene Grape Annex
Led by Greenlight general manager Alexis, our fiction book group in Fort Greene discusses paperback fiction, reading broadly in contemporary fiction with the occasional diversion into classics. For July, the group reads Wichita by Guggenheim Fellow Thad Ziolkowski. Lewis Chopik has just graduated from Columbia University. Having been dumped by his girlfriend and in flight from the pressures exerted by his ambitious professor father, Lewis returns to Wichita in search of respite at the home of his New-Ager mother, Abby. But when Abby picks Lewis up from the airport, she reveals that she's starting a storm-chasing business and indulging a polyamorous lifestyle. Another unexpected arrival is Seth, Lewis's bi-polar younger brother, who shows off a new tattoo on his chest: In Loving Memory of Seth Chopik. Things resemble the land of Oz more than Wichita in Ziolkowski's comic first novel.
Greene Grape Annex is located at 753 Fulton St, across the street from the bookstore. Current book group picks are always 15% off at Greenlight, in the store or online.
Event date:
Tuesday, July 17, 2018 - 7:30pm

$16.00
ISBN: 9781609450700
Availability: On Our Shelves Now
Published: Europa Editions - April 24th, 2012
---