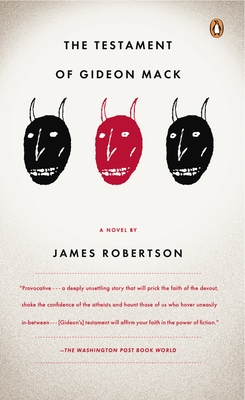 Offsite:
Tuesday, April 18, 7:30 PM
Fort Greene Fiction Book Group discusses The Testament of Gideon Mack
At Greene Grape Annex
Led by Greenlight general manager Alexis, our fiction book group in Fort Greene discusses paperback fiction, reading broadly in contemporary fiction with the occasional diversion into classics. For April the group discusses The Testament of Gideon Mack, a darkly imaginative novel from Scottish author James Robertson that takes a tantalizing trip into the spiritual by way of a haunting paranormal mystery. When Reverend Gideon Mack, a good minister despite his atheism, tumbles into a deep ravine called the Black Jaws, he is presumed dead. Three days later, however, he emerges bruised but alive-and insistent that his rescuer was Satan himself. Against the background of an incredulous world, Mack's disturbing odyssey and the tortuous life that led to it create a mesmerizing meditation on faith, mortality, and the power of the unknown.
Greene Grape Annex is located at 753 Fulton Street, across the street from the bookstore.
Current book group picks are always 15% off at Greenlight, in the store or online.
Event date:
Tuesday, April 18, 2017 - 7:30pm

$15.00
ISBN: 9780143113195
Availability: Available at our distributor; usually ships in 1-5 days
Published: Penguin Books - March 1st, 2008
---