100 Summer Patterns Adult Coloring Book: Amazing, Fun Patterns For Relaxation (Paperback)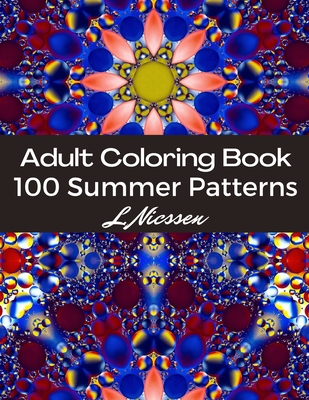 $8.99
Email orders@greenlightbookstore.com for information about this item.
Description
---
Adult Relaxing Coloring Book
100 Summer Patterns Coloring Pages - With Unique Geometric Designs For Relaxation
"According to researchers, picking up a coloring pencil and book could be beneficial for your mental health. A new study reveals coloring can help to improve mood, reduce stress, and boost creativity". Coloring Reduces Stress and Boost Creativity
Reference: 2018, Neuroscience News, https: //neurosciencenews.com/coloring-stress-creativity-8969/]
Scientific research indicates that coloring books are therapeutic, can relax anxiety and stress, improve creativity, however, together with having a relationship with an art therapist in the long term is beneficial to improve mental health.
About this 100 Amazing Summer Patterns - Adult Coloring Book: Features:
100 Summer Coloring Pages Uniquely Designed Not Available Elsewhere]
Helps Improve Mood & Concentration
Reduce Stress And Anxiety
A Fun And Relaxing Coloring Book That Boost Brain Health & Creativity