NYC Guide for Instagrammars (Paperback)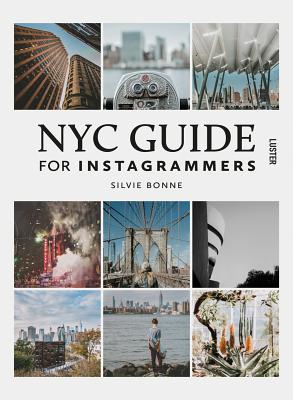 $19.95
Email orders@greenlightbookstore.com for information about this item.
Description
---
- New York is the most Instagrammed city in the world, its boroughs, buildings, museums and skyline attracting Instagrammers by the thousands. NYC Guide for Instagrammers is nothing short of the perfect guide for the next-generation city trippers, Instagram aficionados and photography enthusiasts - New, fresh, and highly original, the combination of fun information and impressive visuals in this book is truly unique and appeals to the ever-growing Instagram community - Includes Instagram tips and tricks, fun facts, and lists of what's in the neighborhood - where to have coffee and food, where to shop, and what to see NYC Guide for Instagrammers is a one-of-a-kind guide to the Big Apple: hip and trendy, up-to-date, informative and playful. The book provides the reader with no less than a hundred scenic and impressive 'Instagrammable' spots in New York. Of course, some classics have been included - Brooklyn Bridge, Grand Central, Liberty Island, Central Park - but most of all, the reader will be introduced to hidden gems, known only to locals, and to 'new classics', relatively new landmarks on the verge of becoming some of the biggest attractions New York has to offer. Contents: Lower Manhattan; Between Downtown and Midtown; Midtown; Uptown; Brooklyn; Queens; The Islands; Insta Tips & Tricks; NYC Insta-Worthy Events; NYC Hashtags.
About the Author
---
Silvie Bonne is a Belgian photographer currently living in New York with her husband and teenage son. She has lived in the middle of the rumble, namely Hell's Kitchen, and is currently residing in Queens, with a wonderful view of the Manhattan skyline. Every day, Silvie sets out to explore the concrete jungle, armed with a Nikon and an iPhone. And every day, the city manages to surprise her. Over and over again.