Los jardínes de la disidencia (Paperback)
* Is the book you're looking for not currently on the shelves at our stores? Consider placing your order for shipping rather than in-store pickup; orders are currently being fulfilled FASTER via our warehouse's direct-to-home shipping option than for store pickup (and shipping is free for orders over $125)!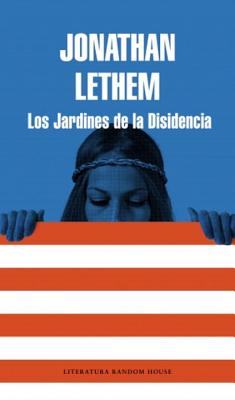 September 2013 Greenlight First Editions Club Selection
Description
---
Los Jardines de la Disidencia sigue la vida de tres generaciones de neoyorquinos que no responden al prototipo del patriota estadounidense, puesto que son comunistas, hippies y activistas políticos. Rose Zimmer es conocida en Queens como la Reina Roja de Sunnyside por ser una comunista reaccionaria que importuna a familia, vecinos y camaradas políticos con su carácter feroz y su radical intransigencia. Su hija Miriam, que comparte el carácter obstinado de su madre, huye de su sofocante influencia para abrazar los albores de la contracultura de la Era de Acuario en Greenwich Village. La vida de estas dos mujeres es el eje central de un desfile de personajes imperfectos e idealistas que luchan por alcanzar el sueño utópico de una América donde el radicalismo es recibido con desconcierto, hostilidad o indiferencia. A través de sus vidas vemos cómo un movimiento revolucionario sucede al anterior: el auge comunista de los años treinta, la caza de brujas de la era McCarthy, el movimiento en defensa de los derechos civiles, las andrajosas comunas de los setenta y el conflicto sandinista hasta llegar al actual Ocupa Wall Street. En este viaje a lo largo de las décadas, la estimulante prosa de Lethem nos recuerda que lo personal puede ser político, pero que lo político siempre es personal. «Lethem es tan ambicioso como Mailer, tan divertido como Philip Roth y tan agudo como Bob Dylan [...]. En Los Jardines de la Disidencia se muestra en plena posesión de sus facultades como novelista.» Los Angeles Times ENGLISH DESCRIPTION Jonathan Lethem, winner of the National Book Critics Circle Award for Fiction and the MacArthur Fellowship whose writing has been called "as ambitious as [Norman] Mailer, as funny as Philip Roth, and as stinging as Bob Dylan" (Los Angeles Times), returns with an epic yet intimate family saga. Rose Zimmer, the aptly nicknamed Red Queen of Sunnyside, Queens, is an unreconstructed Communist who savages neighbors, family, and political comrades with the ferocity of her personality and the absolutism of her beliefs. Her equally passionate and willful daughter, Miriam, flees Rose's influence for the dawning counterculture of Greenwich Village. Despite their differences, they share a power to enchant the men in their lives: Rose's aristocratic German Jewish husband, Albert; her feckless chess hustler cousin, Lenny; Cicero Lookins, the brilliant son of her black cop lover; Miriam's (slightly fraudulent) Irish folksinger husband, Tommy Gogan; and their bewildered son, Sergius. Through Lethem's vivid storytelling we come to understand that the personal may be political, but the political, even more so, is personal
About the Author
---
Jonathan Lethem (Nueva York, 1964) es una de las voces más imaginativas de la ficción contemporánea. Por su novela Huérfanos de  Brooklyn (Literatura Random House, 2001) recibió el Premio Nacional de la Crítica de su país. En España se han publicado Paisaje con muchacha (Debolsillo, 2003), Cuando Alice se subió a la mesa (Literatura Random House, 2003), La Fortaleza de la Soledad (Literatura Random House, 2005), Todavía no me quieres (Literatura Random House, 2008), Chronic City (Literatura Random House, 2011) y Los  Jardines de la Disidencia (Literatura Random House, 2014).