Psicofármacos que matan y denegación organizada (Paperback)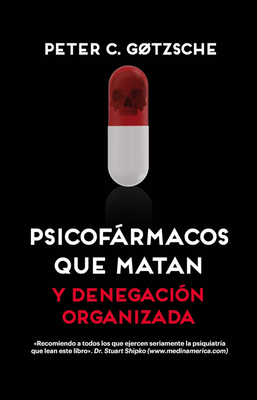 $28.95
Email orders@greenlightbookstore.com for information about this item.
Description
---
El bestseller de Peter Gotzsche denuncia la psiquiatría biológica que domina actualmente esta especialidad, y los fármacos que utilizan sin ton ni son los especialistas e incluso los médicos de familia. Además de documentar las muertes que producen los antipsicóticos, antidepresivos, etc., Gotzsche afirma: «Los psiquiatras de prestigio han creado un pseudouniverso lleno de ideas erróneas. Cuentan con el apoyo y los cantos de sirena de una industria farmacéutica delictiva que ha ganado miles de millones gracias a las mentiras y a la muerte de millones de pacientes». Niños y ancianos, gente normal, a todo el mundo se le recetan fármacos muy peligrosos, frecuentemente adictivos, y no indicados para pseutranstornos inventados por la colusión entre psiquiatras y laboratorios.

Peter Gotzsche's bestseller denounces the biological psychiatry that currently dominates this specialty, and the drugs used without rhyme or reason Prescribed by specialists and even family doctors. In addition to documenting the deaths caused by antipsychotics, antidepressants, etc.
About the Author
---
Doctor en Medicina, escritor y uno de los líderes mundiales en la crítica de la industria farmacéutica y los abusos de la medicina moderna. Su primer libro en español, MEDICAMENTOS QUE MATAN agotó ya siete ediciones y abrió un debate necesario sobre las medicinas. Su segundo libro se centra el los males de la medicación psiquiátrica.