News from Nowhere (Large Print / Paperback, Large Print)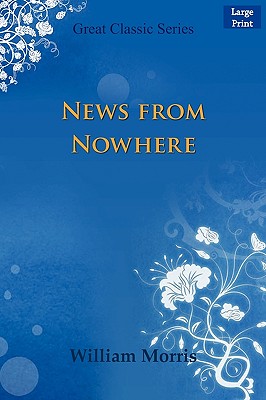 $21.15
Special Order; please call or email to confirm availability
Description
---
This is England -- but an England none have ever seen, and perhaps none will ever see: for it is a country of the future, when the blights of poverty and inequity have been corrected and cured, and when the sky-blackening industries of the Modern Age have been transformed . . .
Morris may have had his greatest influence on English and American culture through his extraordinary designs for wallpaper, furniture, and books. Yet his written works have retained a persistent life as well, attracting readers generation after generation, who find in his poems and novels the same sensibility, the same intricate sense of design, and the same sense of form that they find in his aesthetic creations on paper and in wood.
"He was in those days a genuine artist, a man of genius, and a revolutionist . . ."
While those words from the utopian novel "News from Nowhere" describe a fictional character, they apply as well to its Herculean author, William Morris (1834-1896).