My Psalm Has Turned Into Weeping: Job's Dialogue with the Psalms (Hardcover)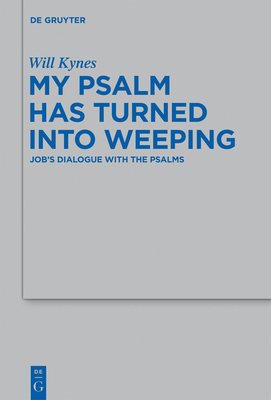 Click on "Ask A Bookseller" to contact us via email for more information about this title.
Description
---
In der Reihe Beihefte zur Zeitschrift f r die alttestamentliche Wissenschaft (BZAW) erscheinen Arbeiten zu's mtlichen Gebieten der alttestamentlichen Wissenschaft. Im Zentrum steht die Hebr ische Bibel, ihr Vor- und Nachleben im antiken Judentum sowie ihre vielfache Verzweigung in die benachbarten Kulturen der altorientalischen und hellenistisch-r mischen Welt.
Die BZAW akzeptiert Manuskriptvorschl ge, die einen innovativen und signifikanten Beitrag zu Erforschung des Alten Testaments und seiner Umwelt leisten, sich intensiv mit der bestehenden Forschungsliteratur auseinandersetzen, stringent aufgebaut und fl ssig geschrieben sind.
About the Author
---
Will Kynes, University of Oxford, UK.