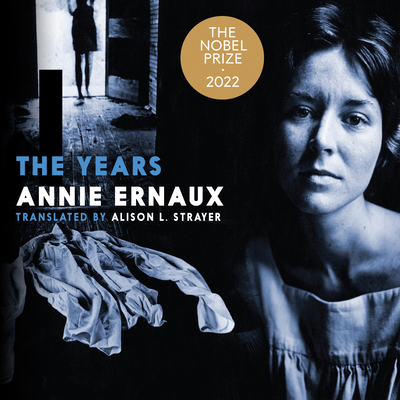 $29.99
Email orders@greenlightbookstore.com for information about this item.
Staff Reviews
---
Just to be clear, I read this before Annie Ernaux won the Nobel Prize, which is to say I'm a tastemaker. I loved this book so much I sent it to my mom. She loved this book so much that when she finished it, she texted me so we could exchange passages that made us cry, of which there were so many that it probably made us go over the data limit on our phone bill. It's the study of a life, both singular and collective, whose shape changes as the pace of the world accelerates—a broad view of the macrocosm that produces the microcosm. This is a desert island book for me! 
— Claire
Description
---
The Years is a personal narrative of the period of 1941 to 2006 told through the lens of memory, impressions past and present--even projections into the future--photos, books, songs, radio, television, and decades of advertising and headlines, contrasted with intimate conflicts and written notes from six decades of diaries. Local dialect, words of the time, slogans, brands, and names for ever-proliferating objects are given a voice here. The voice we recognize as the author's continually dissolves and re-emerges. Ernaux makes the passage of time palpable. Time itself, inexorable, narrates its own course, consigning all other narrators to anonymity. A new kind of autobiography emerges, at once subjective and impersonal, private and collective. On its 2008 publication in France, The Years came as a surprise. Although Ernaux had, for years, been hailed as a beloved bestselling and award-winning author, The Years was in many ways a departure: both an intimate memoir written by entire generations and a story of generations telling a very personal story.