Casual Conversation (New Poets of America #47) (Paperback)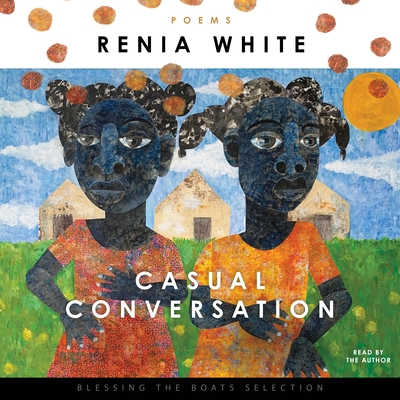 $17.00

Available In Store Now (while supplies last)
Description
---
A Blessing the Boats Selection with a Foreword by Aracelis Girmay, Renia White's debut poetry collection pushes against state-sanctioned authority and societal thought while ruminating on Black joy.
Renia White's debut poetry collection strikes up a conversation, considering what's being said, what isn't, and where it all come from. From her vantage point of Black womanhood, White probes the norms and mores of everyday interactions. In observations, insights, and snippets of speech, these poems look to the unspoken thoughts behind our banter, questioning the authority of not only the rule of law but also of our small talk itself--the concepts we have accepted and integrated without pause.
Casual Conversation imagines a new way of knowing, a way that encourages us to think through how we structure and stratify ourselves, inviting something strange and other to spill out. White challenges us to question whether there is anything casual about this life, even as she invites us to consider other logics and to think alongside each other. This book gives space to hold what we fear out of formality: consequence, embarrassment, anger. It plays, it tarries, it disrupts. It pulls apart what seems sound in an effort to see: what did we make here? How's it going?
About the Author
---
Renia White is the author of Casual Conversation (BOA Editions, 2022), a Blessing the Boats Selection chosen by Editor-at-Large Aracelis Girmay. Originally from PG County, Maryland, her family relocated to the southside of Atlanta the same year she turned 13. She went on to earn her BA from Howard University and her MFA from Cornell University where she also taught. A BOAAT fellow, she received the 2015 Hurston/Wright Foundation College Writers Award in poetry. Her work appears in publications such as The Offing, Slice, Witness, Southern Indiana Review, and elsewhere. She lives and works in New York City