Blue Self-Portrait (Paperback)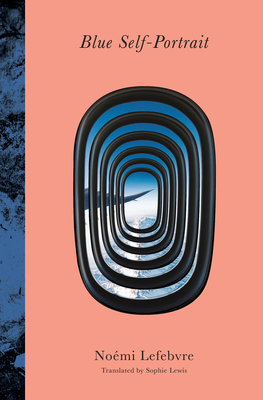 $15.95
Available In Store Now (while supplies last)
Fleeing a failed fling by flying from Berlin to Paris (linguistically, culturally, emotionally)—a young French pianist recounts where she thinks she went wrong, with a particular focus on her tryst with a supposedly-genius composer. Not quite a monologue, all anxious musicality, her all-too-relatable remembrances create a cresting voyeuristic anxiety in the reader, building to an almost unbearable finish. Did I mention it's laugh-out-loud funny? For fans of Molly Bloom, melancholic Euro-lit, monologues, classical music & digressions.
Picked by Abe in Fort Greene
April 2018 Indie Next List
---
"I'm not sure I can prepare you for this book. I thought I knew what I was getting into, and a mere 140 pages later I landed on a different continent altogether. Noemi Lefebvre has produced a riveting story in Blue Self-Portrait, one that investigates the many variations of a thought, of a memory. Our narrator looks at her exchange with a pianist from every possible vantage point, arriving at both confusion and conclusion within the same second. Lefebvre is a master of the sentence, and some of these passages unfurl with all the introspection and music of Marcel Proust. Sophie Lewis' translation is a most welcome import into our canon that will be appreciated for its poetry and its audacity."
— John Gibbs, Green Apple Books on the Park, San Francisco, CA
Description
---
Indie Next Selection
"A probing, wild, and fascinating novel."--Publishers Weekly
On a flight from Berlin to Paris, a woman haunted by composer Arnold Schoenberg's self-portrait reflects on her romantic encounter with a pianist. Obsessive, darkly comic, and full of angst, Blue Self-Portrait unfolds among Berlin's cultural institutions, but is located in the mid-air flux between contrary impulses, with repetitions and variations that explore the possibilities and limitations of art, history, and connection.