Sorry to Disrupt the Peace (Hardcover)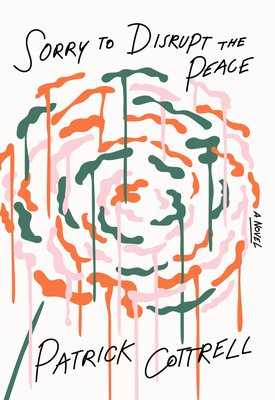 Email orders@greenlightbookstore.com for information about this item.
Out of Print / Unavailable
Staff Reviews
---
Helen's life is great.  Amazing, even.  She has a shared apartment in New York, she teaches troubled youths, she's getting a new couch.  Then things go off the rails when her uncle calls her to tell her that her adopted brother has committed suicide.  Helen travels home to Milwaukee to launch her own investigation, knowing she is the only one who can get to the bottom of the mystery surrounding her brother's death despite the disruption it brings to the lives of her estranged parents.  This novel is a deeply hilarious dark comedy featuring astounding prose that creeps its way into the most tender parts of your heart.  Cottrell presents a masterclass on the unreliable narrator, examining death, identity, and the constant mystery of being in this picture perfect debut.
— Kyle
Description
---
Helen Moran is thirty-two years old, single, childless, college-educated, and partially employed as a guardian of troubled young people in New York. She's accepting a delivery from IKEA in her shared studio apartment when her uncle calls to break the news: Helen's adoptive brother is dead.
According to the internet, there are six possible reasons why her brother might have killed himself. But Helen knows better: she knows that six reasons is only shorthand for the abyss. Helen also knows that she alone is qualified to launch a serious investigation into his death, so she purchases a one-way ticket to Milwaukee. There, as she searches her childhood home and attempts to uncover why someone would choose to die, she will face her estranged family, her brother's few friends, and the overzealous grief counselor, Chad Lambo; she may also discover what it truly means to be alive.
A bleakly comic tour de force that's by turns poignant, uproariously funny, and viscerally unsettling, this debut novel has shades of Bernhard, Beckett and Bowlesand it announces the singular voice of Patty Yumi Cottrell.
About the Author
---
Patty Yumi Cottrell's work has appeared in BOMB, Gulf Coast, and Black Warrior Review, among other places. She lives in Los Angeles.