Losing in Gainesville (Paperback)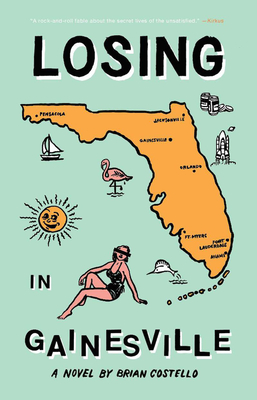 $15.95
Email orders@greenlightbookstore.com for information about this item.
Description
---

Set in mid-1990s Florida, Losing in Gainesville hilariously explores what failure means in a culture where everyone is supposed to win. Razorcake praised Brian Costello's first novel for its language and attention to detail and Bookslut lauded its dialogue and conversational narrator. These strengths are once again on display in Losing in Gainesville. With an ensemble cast of slackers, burn-outs, musicians, and dreamers, who are all losing something--their youth, their ambitions, their careers, their children, their former identities--Costello builds a sun-bleached world of people struggling to understand what it means to succeed on their terms.
About the Author
---
Brian Costello is a writer, musician, and comedic performer living in Chicago, Illinois. He plays drums in the band Outer Minds, and co-hosts Shame That Tune, a live monthly comedy game show. Losing in Gainesville is his second novel.