What Does It Mean to Be Kind? (What Does It Mean To Be...?) (Hardcover)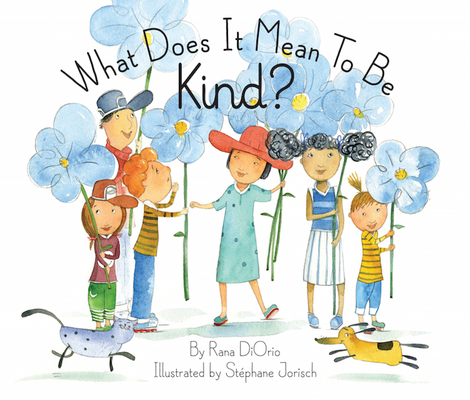 $17.95

Not In Store / Available To Order (allow for shipping time to bookstore or direct-to-home)
Description
---
"…a beautiful book with a beautiful message…the book shows young children how easy it is to be kind through small acts and in simple ways…"—R.J. Palacio, author of the #1 New York Times bestseller Wonder
What Does It Mean to Be Kind? is a rare kindness book for children because it uses a proactive, not reactive, introduction to a conversation about kindness.
Part of the award-winning What Does It Mean to Be...? series, What Does It Mean to Be Kind? explains the idea of kindness in an accessible and understandable way.
Being kind means…
Smiling at the new student in class.
Giving someone a compliment.
Celebrating the differences in others.
When the girl in the red hat finds the courage to be kind to the new student in class, her kindness spreads. Kind act by kind act, her whole community experiences the magical shift that happens when everyone understands—and acts on—what it means to be kind. What Does it Mean to Be Kind? is a teacher must-have for the classroom, and for parents in search of kindness and feelings books for children.
More Awards for What Does It Mean to Be Kind?
?2015 Moonbeam Gold Medalist
About the Author
---
Rana DiOrio is an intrepid force for empowerment and positive change. Her purpose is to help people maximize their potential, and she continues to expound and expand upon that mission across her diverse and highly successful career.
As a corporate and securities attorney, tech-sector investment banker, investor, and advisory board member, Rana has catalyzed the financial, operational, and cultural growth of organizations for almost three decades. As an award-winning author and children's media entrepreneur, she has sparked meaningful conversations between children and their caring adults and is focused on fostering kindness in the next generation by helping creatives who make this possible realize the full potential of their work through her company, Creative Mint, Inc. She lives in San Francisco, CA with her three children. Follow Rana on Twitter @ranadiorio and on Instagram @ranedear.