The Animal Indoors (Paperback)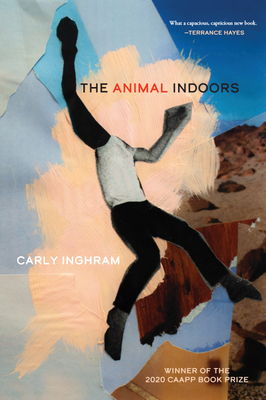 $16.95

Available In Store Now (while supplies last)
Description
---
Poems following a Black queer woman as she seeks refuge from an unsafe world.
 
Carly Inghram's poems explore the day-to-day experiences of a Black queer woman who is ceaselessly bombarded with images of mass-consumerism, white supremacy, and sexism, and who is forced, often reluctantly, back indoors and away from this outside chaos. The poems in The Animal Indoors seek to understand and define the boundaries between our inside and outside lives, critiquing the homogenization and increasing insincerity of American culture and considering what safe spaces exist for Black women. The speaker in these poems seeks refuge, working to keep the interior safe until we can reckon with the world outside, until the speaker is able to "unleash the indoor news onto the unclean water elsewhere."
 
The Animal Indoors won the 2020 CAAPP Book Prize, selected by Terrance Hayes.
 
About the Author
---
Carly Inghram is the author of Sometimes the Blue Trees, and her work has been published in The Indianapolis Review and Prelude. She is from Atlanta, currently lives in Manhattan, and teaches kindergarten in the Bronx.
 
Praise For…
---
"In The Animal Indoors interior and exterior worlds blend with lyricism like 'the sudden violence of dry earth rising up in rain.' These poems sing as they please of The Real Housewives of Atlanta, Frank Ocean, and America's 'edges flittering in the small light.' Melancholy and joy overlap, clap and slap. The Animal Indoors is full of capacious, capricious edges. This poet straddles worlds. This is a dynamic debut."
— Terrance Hayes, author of American Sonnets for My Past And Future Assassin