Women in Science Coloring and Activity Book: For Women in Biology, Women in Chemistry, and Women in Physics (Paperback)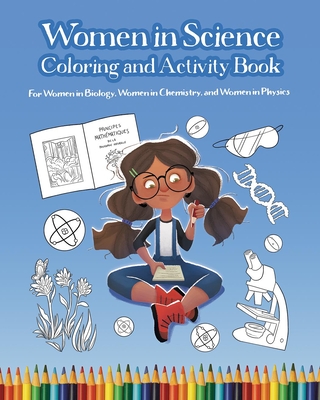 $9.95
Email orders@greenlightbookstore.com for information about this item.
About the Author
---
Mary Wissinger was born in Wisconsin where she spent most of her childhood singing, reading, and daydreaming. She dove into storytelling through acting, singing, and writing (and writing and writing!). A former teacher, she can now be found at her standing desk in St. Louis, MO, writing stories that inspire curiosity about the world and connection with others. She is the author of the Science Wide Open Series and the My First Science Textbook Series. To learn more about Mary, you can check out her website, MaryWissinger.com. Danielle Pioli is an artist and illustrator whose mission is to inspire others to create. The idea of creating a whole universe from her mind to paper is what made her fall in love with art and storytelling. As a child, she was drawn to magic-what she calls Quantum Physics now. She creates art, illustrations, comics, zines, poems, songs, and hypnotherapy sessions. She is the illustrator of the Science Wide Open Series. For more information on Danielle's work, you can visit her website at DaniellePioli.com.