The Little Bookroom Guide to New York City with Children: Play, Eat, Shop (Paperback)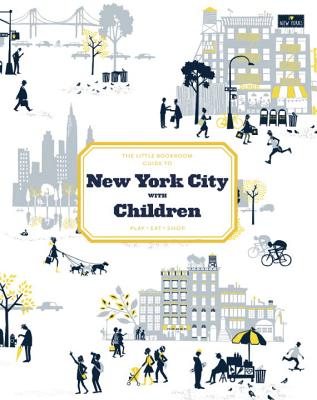 $22.00

Available In Store Now (while supplies last)
Description
---
The Little Bookroom Guide to New York City with Children focuses on what parents with good taste want to know: how to see New York City in a child-centered way… without passing up any of the city's sophisticated food, sights, or shops just because the kids are along. Organized around EAT, PLAY, SHOP, and STAY, the authors take you to well-known museums and attractions, but also take you out of tourist-thronged Midtown and into corners of the city that New Yorkers themselves love to take their children. They share strategies for must-sees that can easily overwhelm (the dazzling but daunting Metropolitan Museum of Art, Chinatown, Chelsea Market) and share the offbeat and little known places their own kids love (a matzoh factory, a classic film showing, a chance to dance with ballerinas).
 
Chicken tenders? Fuggedaboutit! The authors take you to the hip food truck scene, to world-class restaurants that welcome children (one has a $5 noodle bowl for kids that's under the radar), to word-of-mouth neighborhood favorites that only the locals frequent, and offer an array of delectable options in every part of town, at every price.
 
Shopping in NYC is like nowhere else: you can find cool kids clothes and toys that make unforgettable souvenirs of an unforgettable trip.
About the Author
---
Michael Berman is a photographer and writer specializing in food, restaurants, and travel. His blog is pizzacentric.com.
 
Angela Hederman is an editor of food and travel guides at The Little Bookroom.