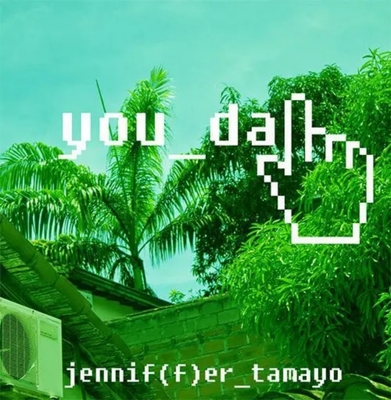 $18.00
On Our Shelves Now (while supplies last)
Staff Reviews
---
Innovative and disobedient to colonized structures of poetry, You Da One calls upon an "I" that no longer feels singular. By dissecting a universal understanding of identity and mob mentality, Tamayo reminds readers that a digital body is always in question. These poems complicate the multiplicity of self, attempting to collage a body into the "one," while calling to mind what happens/is happening to a body that so often wishes to be decolonized. 
Picked by Katixa in Prospect Lefferts Gardens
Description
---
Poetry. By turns violent, political, romantic, incestual, cerebral, bodily, and personal, this second full-length from Tamayo (Red Missed Aches) bears the formal markings of the hypermodern in its deployment of digital, pop, and intertextual elements. Written after her first trip back to her native Colombia in 25 years, the book is indebted to Rihanna, Barthes, and Aime Cesaire, whose texts she mines voraciously. Those influences, as well as the spectres of Alfred Molina and the author's father, haunt the page, intermixed with screen captures, cheap internet advertising, deliberate misspellings, and pun-ridden Spanglish. This new edition includes interruptions that focus on dismantling rape culture.