Please Step Back (Paperback)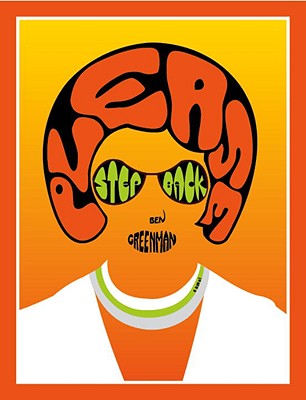 Email or call us for information about purchasing this item.
Special Order; please call or email to confirm availability
Description
---
The rise and fall of a true American icon: A rock star, inspired by genre-busting musicians of the sixties like Sly Stone, Curtis Mayfield, and Marvin Gaye.

A swirling sixties saga of the rise and fall of a true American icon: A rock star. But not just any rock star: Rock Foxx is an outrageous showman whose unprecedented mixed-race, mixed-gender band made a new kind of socially conscious music that was infectious and tribal and scaled the heights of sixties rock stardom, all the way to Woodstock and beyond. But Foxx seemed to disappear at the height of his fame, his contagious, upbeat music darkening, then ending ubruptly amidst rumors of drugs and violence, as the culture itself exploded into massive riots and assassinations.

In the hands of New Yorker editor Ben Greenman, it's a story that is both highly literary and simply entertaining, a tale about rock and roll and about a complicated but key moment in our history. Exciting, funny, disturbing and uplifting, with some of the most deft and absorbing writing about music ever to appear in American fiction, this pseudo-bio of a fascinating character is an amazing creation in itself, and sure to be one of the most talked-about books of the year.
About the Author
---
Ben Greenman is an editor at "The New Yorker" and the author of several books of fiction, including "Superbad" and "A Circle is a Balloon and Compass Both." His fiction, criticism, and essays have appeared in "The New Yorker," the "New York Times," the "Washington Post," "McSweeneys," the "Paris Review," "Opium," and elsewhere. He lives in Brooklyn.
Praise For…
---
"Ben Greenman's mind contains, among other things, a literary critic, a cultural commentator, a cowboy, a satirist, a scientist, a surrealist, a nut, a genius, a child prodigy, and a poet." -Susan Minot

"Please Step Back sings of the back-street, back-stage hyper-kinetic moment when music, stardom, and cultural sea changes pushed America irrevocably forward. Light-stepping and hard-hitting, Greenman gets it right, from the power of the beat to the devastation when the silence takes over." -Walter Mosley

"Ben Greenman seems incapable of writing anything dry or famiiar or expected. He is one of the most versatile, constantly surprising writers at work today." -Dave Eggers

"This book sounds like a song, working with the rhythm of words that are like speech but never just talking. Greenman's dialogue is as turse, piercing and easeful as Sly Stone's lyrics." -Sasha Frere-Jones, pop music critic for The New Yorker

"Please Step Back is a literary funk-rock novel with weight and power. Greenman nails the outsized characters who, in the midst of a cultural revolution, birthed the most thrilling movement in American popular music." -George Pelecanos, author of The Turnaround, and producer and writer for The Wire

"New Yorker editor, music critic and novelist Greenman spins a fresh and explosive new novel about a fictionalized rock 'n' soul star who embraced and revolutionized American counterculture. Robert Franklin, aka "Rock Foxx," quickly climbs the ladder from first single to first Billboard hit to the rhinestone stardom of a Rolling Stone cover. In the time of the Beatles, the Stones and Bob Dylan, Foxx injects his unique sound with hints of Otis Redding, Ray Charles and Curtis Mayfield. He sings to make an impression, singing about freedom that was constricting and how, even if you had everything, the mind (and the critics) were never satisfied. His fall from grace—and the spotlight—is as much about character as it is about the unrealized hopes and dreams of the turbulent '60s. McSweeney's regular Greenman (A Circle Is a Balloon and Compass Both) takes readers behind the rhythm and into the soul of a musician and the culture that made and destroyed him. It's a haunting vision of a man, the music and a culture, driven by the author's undeniable passion for his subject." -Publisher's Weekly [starred review]

"Greenman delves deeply into the cultural history of the period, tracing an arc from the idealistic, hedonistic '60s as it peaked and then tipped into the '70s, as the nation lowered its collective fist."
—Time Out New York

"[A] love story about the divine and difficult relationship between a man and the beauty that he can make with his mind."
—Paul Constant, The Stranger

"[Please Step Back's] got an encyclopedic audiophile's heart, the sort of house-party guest who ignores you entirely and spends hours poring over your record collection instead." —The Village Voice
A "funny, freaky novel..." —"Pick of the Week," Time magazine
"a sharp, ebullient novel.... Each character is sharply drawn, each place immediately conjured in the imagination. The narrative pulses with life and natural beat, with never a stray word or scene, instantly drawing you into its current and never settling down until the last sentence."—Miami Herald