Mitz: The Marmoset of Bloomsbury (Paperback)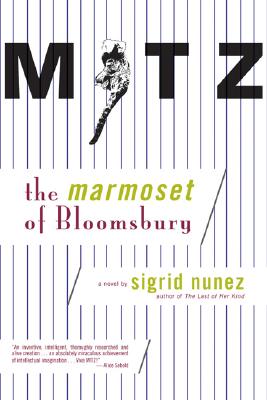 Email orders@greenlightbookstore.com for information about this item.
Out of Print / Unavailable
Description
---
In 1934, a "sickly pathetic marmoset" named Mitz came into the care of Leonard Woolf. After nursing her back to health, he was rarely seen without the amusing monkey on his shoulder. A ubiquitous presence in Bloomsbury society, Mitz moved with the Woolfs between their homes in London and Sussex. She developed her own special relationships with the family's cocker spaniels and with the various members of the Woolfs' circle, among them T. S. Eliot and Vita Sackville-West. Mitz even played a vital role in helping the Woolfs escape a close call with Nazis in Germany just before World War II. Blending letters, diaries, and memoirs, acclaimed novelist Sigrid Nunez reconstructs Mitz's life, painting it against the fascinating backdrop of Bloomsbury in its twilight years. Tender, affectionate, and filled with humor, this novel offers a striking look at lives shadowed by war, death, and mental breakdown, as well as the happiness and productivity this plucky creature inspired.