The Long Haul (Paperback)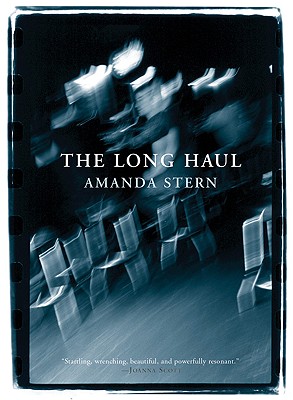 Description
---
The Long Haul is about a frozen relationship between a college-aged alcoholic ("The Alcoholic") and his codependent girlfriend (the protagonist whose name is never spoken). Shifting between Upstate New York and New York City, the story follows the trajectory of their doomed six-year relationship.
The Alcoholic is a college-town musician--a shiftless, disturbed yet oddly gentle and pathetic figure, he demands fealty and receives it from his girlfriend, who sees no choice but to stick with him for "the long haul."
The protagonist, infatuated both by his irredeemably broken state off-stage and his Cobain-esque charisma on-stage, follows him everywhere. But she can barely apprehend the hollowness inside the two of them, fascinated instead by the trauma she encounters everywhere, an abandoned child, a pregnant junkie, a self-mutilating college friend...and in him.
In an effort to find their way in the world, they drive through an ice-storm, kidnap an abandoned girl, break into a house, make and break the same promises, uncover the futile existence of lost causes, and forsake their own needs. As the redemption they found in the other turns to ruin, these two addicted youths find that extricating themselves from the other is not as easy as sacrifice.