Textiles in Sport (Hardcover)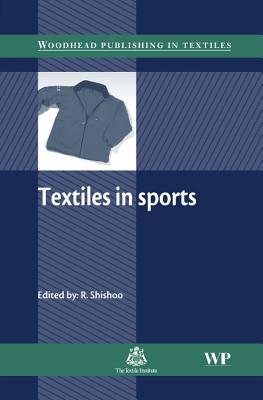 $280.00
Email orders@greenlightbookstore.com for information about this item.
Description
---
The technical developments in the sports clothing industry has resulted in the use of functional textiles for highly-specialised performances in different sports. Developments include thermal and functional properties and coated and laminated clothes. With bio- and smart materials providing such a strong focus in the textile industry generally, companies are going for 'value-added' textiles, such as in-built sensors which monitor performance. In-built wear comfort is a growing market trend and includes clothing which improves the skin's performance. Written by a distinguished editor and a team of authors from the cutting edge of textile research, Textiles in sport discusses high-performance, high-function and intelligent textiles for sportswear.
About the Author
---
Professor Roshan Shishoo is Director of Shishoo Consulting, AB, a consulting firm based in Sweden, that focuses on research and development and business development strategies in the textile industry. Previously, he was Managing Director and Director of Research at the Swedish Institute for Fibre and Polymer Research, IFP.