Hide and Seek (Hardcover)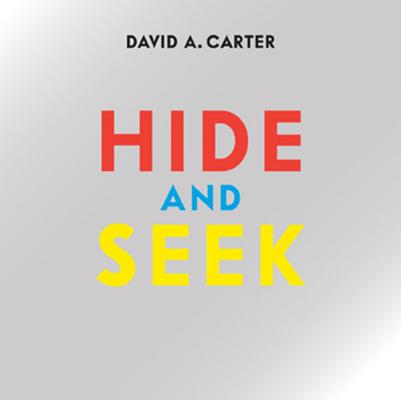 Email or call us for information about purchasing this item.
Description
---
"A fish and a teardrop. Five black spots, four blossoms blue, and a T that is white. A heart and an arabesque. A smile, a black Q, and a reflection of you." These are just some of the hundreds of objects readers are invited to find in David Carter's latest art pop-up book, Hide and Seek. His previous art pop-up titles, One Red Dot, 600 Black Spots, and other bestsellers, which have sold hundreds of thousands of copies around the world, asked readers to find a single image hidden within ten pop-up kinetic sculptures. With Hide and Seek, he has expanded the concept and now includes hundreds of images or words hidden within the pop-up landscapes, inviting readers to explore and discover something new with each visit. Praise for Hide and Seek
STARRED REVIEWS
"Each spread has a separate, distinct look, and each offers a fresh opportunity to encounter, respond to and enjoy Carter's brilliant artistic gifts. More playful work from a rare master of abstract design, both rich enough and sturdy enough to support repeat visits."
--Kirkus Reviews, starred review "The maturity of the book's design, influences, and even requests communicate Carter's respect for his audience."
--Publishers Weekly, starred review
About the Author
---
David A. Carter is an internationally acclaimed pop-up artist. Since his first success with How Many Bugs in a Box?, he has created more than 50 pop-up books. He lives and works in Brooklyn and Miami.