Willa Cather: A Life Saved Up (Paperback)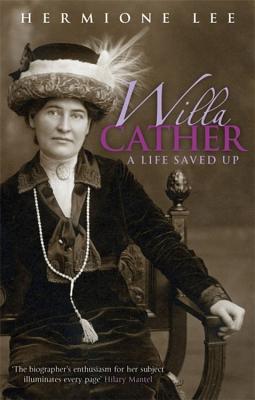 Click on "Ask A Bookseller" to contact us via email for more information about this title.
Description
---
A masterly biography of one of America's most important 20th-century writers, written by acclaimed biographer Hermione Lee
A biography of Willa Cather (1873-1947), who spent years working as a journalist, teacher and editor of a New York magazine whose deepest feelings were directed towards women. Her friendships from Sarah Orne Jewett and Dorothy Canfield to Stephen Tennant and Yehudi Menuhin were important to her yet as she became more famous she withdrew increasingly from the modern world she disliked. Willa Cather's fiction charts new, female versions of epic pioneering heroism and the extraordinary cultural encounters of the New World history. This major reinterpretation of Cather's work explores that American context and those traditions but finds a strange and disconcerting Cather a writer of split identities, sexual conflict, dramatic energies and stoic fatalism. The author has written books on Elizabeth Bowen, Virginia Woolf and Philip Roth and The Short Stories of Willa Cather .
About the Author
---
Hermione Lee's books include the internationally acclaimed biographies of Edith Wharton and Virginia Woolf. She is a well-known reviewer and broadcaster, and, in 2006, was Chair of the judges for the Man-Booker Prize. She was awarded a CBE in 2003 for services to literature.