Shaking Up the House (MP3 CD)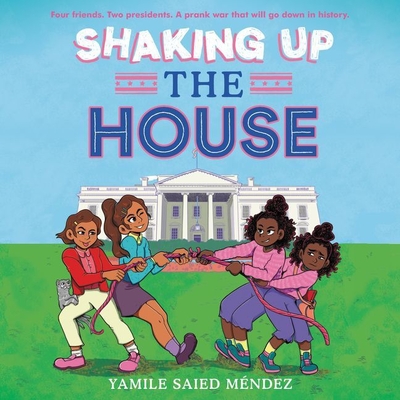 $39.99
Email orders@greenlightbookstore.com for information about this item.
Description
---
A friendly prank war at the White House spirals out of control in this hilarious and heartfelt middle grade novel written by acclaimed author Yamile Saied M ndez and perfect for fans of President of the Whole Fifth Grade and Merci Su rez Changes Gears.
Ingrid and Winnie L pez have lived at 1600 Pennsylvania Avenue for eight years, but their friends Skylar and Zora Williams--the new first daughters--are about to move into the White House with their mom, the president-elect. What the Williamses don't know is that incoming presidents' families are often pranked by the folks they're replacing, and Ingrid and Winnie take that tradition very seriously.
But when the four girls get wrapped up in an ever-escalating exchange of practical jokes and things spiral out of control, can they avoid an international incident? Or will their battle go down in American history and ruin their friendship forever?