While We Were Getting High: Britpop and the '90s (Hardcover)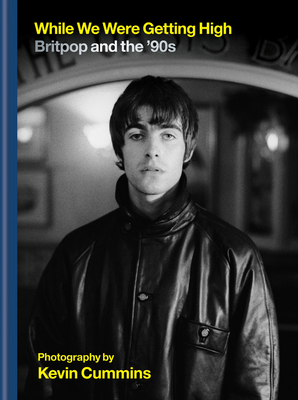 $40.00
Email orders@greenlightbookstore.com for information about this item.
Description
---
A photographic portrait of Britpop, featuring the most iconic bands of the genre, with many never-before-seen images.
Remember the rise and fall of Britpop - the seminal UK-based music and culture movement of the 90s - through its most striking images, with many never published before. Also featuring interviews with the heroes of Britpop, including Noel Gallagher.
Hundreds of photographs taken by renowned photographer Kevin Cummins, chief photographer at the NME for more than a decade, showcase Britpop's greatest stars at their most creative and iconic.

Artists photographed include:

- Oasis
- Blur
- Pulp
- Kula Shaker
- The Verve
- Suede
- Elastica
- Happy Mondays
- The Stone Roses
- The Bluetones
- The Boo Radleys
- Dodgy
- The Charlatans
- Echobelly
- Gene
- Kenickie
- Mansun
- The Divine Comedy - Supergrass
- Sleeper
- Menswear
- Marion
- The Seahorses
- Shampoo

...and many more.


About the Author
---
Manchester-born Kevin Cummins has an international reputation as one of the world's leading photographers and is famed for his iconic portraits of musicians including Joy Division, David Bowie, Nick Cave, Mick Jagger, Patti Smith and Oasis. These photographs have appeared on magazine covers and in art galleries and museums including the National Portrait Gallery and the Victoria and Albert Museum in London, and in cities including New York, Buenos Aires, Berlin, Bologna and many others.

Chief photographer at the NME for over ten years, Kevin captured some of the best- known images in modern music history - his work has decorated bedroom walls the world over.