Letters from the Grief Club: How We Live with Loss (Paperback)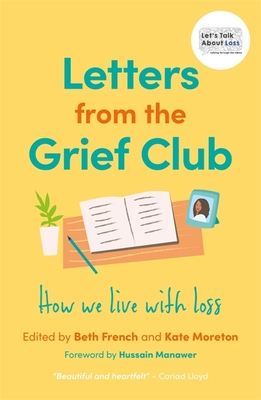 $17.95
Email orders@greenlightbookstore.com for information about this item.
Description
---
Welcome to the club you never wanted to join.
When someone you love dies, it may seem impossible to know what will happen next and how you will cope. Losing someone in early adulthood, you may feel even more alone, when no-one around you seems to have had the same experience.
Our letters don't have all the answers, but they do have some - because we've been through it ourselves. Some of us have written to ourselves back on that first day of grief, with the reassurance that we will get through those awful first months. Others share snippets from our grief journeys - from the experience of therapy, to the power of getting creative.
Encompassing all types of loss, these stories show that there is no one way to grieve. They talk honestly about grief - the sad, the bad, and the surprisingly beautiful.
Welcome to the Grief Club, we're so glad you've found us.
About the Author
---
Beth French is the Founder and Director of Let's Talk About Loss, a charity supporting young adults who have been bereaved. Beth set up the charity following the death of her mother, when she decided to combat the lack of support for bereaved people in this age group. Kate Moreton's dad died when she was 17. She tries to support people both in their grief by talking about the loss and the person lost. She is privileged to have been the chair of trustees for Let's Talk About Loss since 2019.