A Year At The Circus: Inside Trump's White House (Hardcover)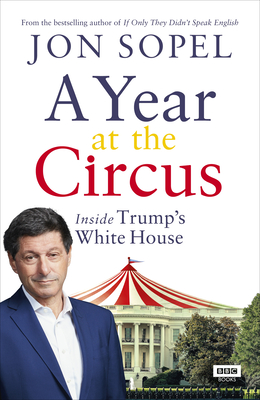 Email orders@greenlightbookstore.com for information about this item.
Out of Print / Unavailable
Description
---
Welcome to the White House.
At the heart of Washington, there is a circus. It's raucous, noisy, and full of clowns. Reporting on it is a daily cacophony. Four major stories can blow up and blow out before breakfast, and political weather systems are moving at warp speed. The one thing absent from the weather forecast is the tranquil eye of the storm. That we never see.
In A Year at the Circus: Inside Trump's White House, BBC North America Editor, Jon Sopel, takes you inside Trump's West Wing and explores the impact this presidency has had on the most iconic of American institutions. Each chapter starts inside a famous Washington room, uncovering its history and its new resonance in the Trump era.
You are invited to step inside the Oval Office where Trump called for loyalty from FBI Director James Comey, and experience life as a reporter in the Briefing Room, where the tense relationship between the media and the President is played out. Guiding you through these rooms, Jon reveals the inner workings of the Trump White House and details the key moments and conversations that have unfolded within its walls.
From Kim Jong-un and Kavanaugh to Merkel and the Mueller Inquiry—this is your insider guide to the Washington Circus. Roll up, roll up.
About the Author
---
Jon Sopel has been the BBC's North America Editor since 2014. He has covered the 2016 election and Trump's White House at first hand, reporting for the BBC across TV, radio, and online. As a member of the White House Press Corps, he has accompanied both President Obama and President Trump on Air Force One and interviewed President Obama at the White House. He lives in Washington and London. He is the author of the If Only They Didn't Speak English: Notes from Trump's America.