Beyond the Barbed Wire: Selected Poems (Paperback)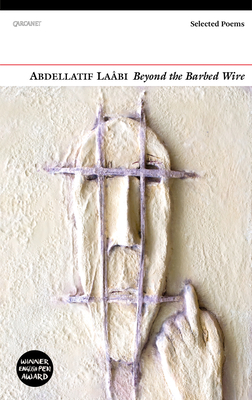 $14.99
Email orders@greenlightbookstore.com for information about this item.
Description
---
Finalist for the Neustadt International Prize for Literature 2020
Winner of an English PEN Award

Introduced by Jim Moore, with an interview by Christopher Schaefer

Beyond the Barbed Wire is a selection of work by Morocco's greatest living poet. Abdellatif Laâbi's poetry and literary activism has inspired a generation of writers and thinkers, and it resulted in his decade-long imprisonment. This volume gives a career-spanning overview of Laâbi's poetry, from the late 1960s to the 2010s. It includes a generous selection of the prison-writings of the 1970s, poems that speak from 'beyond the borders of what is human', as the poet writes, a hinterland of physical and emotional torture, in which hunger strikes are 'the only weapon we've left'. Among these is a poem addressed to the poet's cell, which is 'right here / inside me / like a second body', and another written piecemeal to friends on the outside and later reassembled. Beyond the Barbed Wire pays testament to the human need to speak in the face of censorship, that 'epic of silence'. These poems, Laâbi's 'bitter fruits of the murderous twilight', renew the possibility of a poetry that is genuinely urgent, necessary: a poetry of anger, anguish, love, wit, and hope, touched by a philosopher's vision and perspicuity. The book includes an interview with the poet in which he discusses his practice, his views on education, his beliefs about a poet's duty, the influence of his parents, and his optimism. With Laâbi's renewed prominence in the Moroccan intellectual scene following the Arab Spring, and with a new generation of artists and activists looking to him as a source of inspiration, this book shows why Laâbi is more than Morocco's leading poet, but also a guiding cultural and political force.
About the Author
---
Abdellatif Laâbi is the most important contemporary Moroccan poet, editor, novelist, translator and public intellectual. From 1972 to 1980 Laâbi was imprisoned for his peaceful activism against the repressive regime of Hassan II; he was adopted as an Amnesty International prisoner of conscience and received the Prix de la Liberté from French PEN on his release in 1981. André Naffis-Sahely (born 1985) is a poet, critic and translator. He has a BA in History and Politics and an M.Litt in Creative Writing from the University of St Andrews.