The Faith of the Faithless: Experiments In Political Theology (Paperback)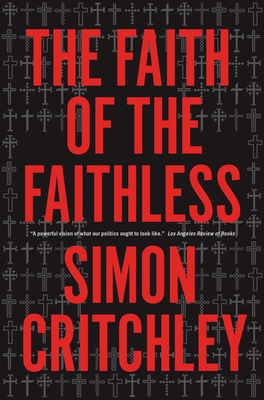 Click on "Ask A Bookseller" to contact us via email for more information about this title.
Description
---
The return to religion has arguably become the dominant theme of contemporary culture. Somehow, the secular age seems to have been replaced by a new era where political action flows directly from theological, indeed cosmic, conflict. The Faith of the Faithless lays out the philosophical and political framework of this idea and seeks to find a way beyond it. Should we defend a version of secularism or quietly accept the slide into theism? Or is there another way?
About the Author
---
Simon Critchley is the Hans Jonas Professor of Philosophy at the New School of Social Research in New York. He is the author of Infinitely Demanding, Ethics–Politics–Subjectivity and The Book of Dead Philosophers. He is a frequent contributor to the philosophy column in the New York Times.
Praise For…
---
 "A thoughtful, illuminating exploration … erudite and measured." —Publishers Weekly 

"A rich, audacious attempt to plumb the meaning of faith … an exacting and indispensable reflection on the nature of political commitment." Books and Culture

"A movingly optimistic work … Critchley, poetically and persuasively, suggests ways in which this might be accomplished."—Stuart Kelly, Guardian

"A sustained and fascinating reflection on the place of religion in political discourse."—Giles Fraser, New Statesman

"The book displays Critchley's skill as one of the very best close readers of philosophical texts we have ... this fascinating and important book traces, as it were, a trajectory of his thought and is not an end in itself."—Robert Eaglestone, Times Higher Education Supplement

"Provides a powerful vision of what our politics ought to look like."—David Winters, Los Angeles Review of Books