Black Girls Take World: The Travel Bible for Black Women with Boundless Wanderlust (Girls Guide to the World) (Hardcover)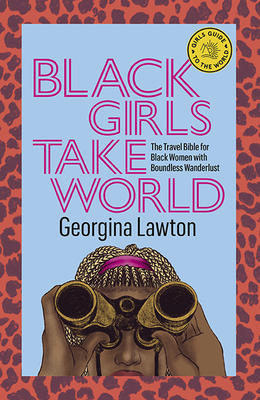 $16.99

Available In Store Now (while supplies last)
Description
---
A book to inspire wanderlust (or just some fun armchair travel) for young women of color.

Black Girls Take World is the global travel bible for young women of color. Packed full of insider knowledge, travel tips and tricks, plus advice on how to handle the pros and cons of traveling when you stand out, this book is the perfect accompaniment for adventurous women with a serious case of wanderlust.

Chapters include 'Why you deserve to travel' and 'How not to travel like a basic bitch', and there are also recommendations for DNA heritage tours, the top 5s for solo travel, advice on how to travel ethically, plus self-care tips to stay safe and deal with micro-aggressions abroad.

Writer and avid traveler, Georgina Lawton also incorporates her own unique travel experiences, as well as Q&As with other black female travel pioneers. As black travel continues to grow as a collective movement across the world, this book is essential reading for curious travelers seeking both adventure and solace. Features illustrations by Detroit artist Rachelle Baker.
About the Author
---
Georgina Lawton is a 27-year-old journalist, speaker, travel writer and former Guardian Weekend columnist. She writes about the intersection of travel and identity, as well as ethical, adventure and solo travel, and has been featured in publications such as The Independent, Ref29, Stylist, Travel + Leisure, VICE, Suitcase, and Time Out London. Her first book Raceless (Sphere), a memoir on family and identity, is released in September 2020. Georgina's love of travel began when she was a child, with holidays across Europe with her family. But at 22, after losing her father, Georgina uncovered more about her black heritage and began travelling on her own, with intention. She travelled to places in which she saw herself reflected (Cuba, Dominican Republic, Nicaragua, Costa Rica) and she travelled to learn more about who she was. Volunteering, immersing herself in Spanish home-stays, embarking upon safaris in South Africa and adventures in the Galapagos Islands, Georgina documented her experiences on her old blog (girlunfurled) and in the mainstream press. Travel for Georgina has always been fun, but it's also been a catalyst for piecing together a personal identity, and healing and restoring herself.