Shooting Zodiac (Hardcover)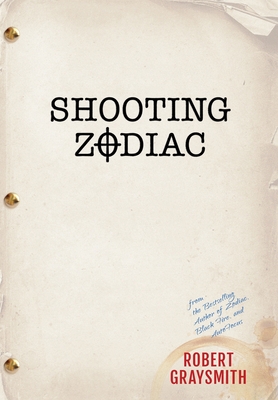 $29.99

Not In Store / Available To Order (allow for shipping time to bookstore or direct-to-home)
Description
---
From the Bestselling Author of 'Zodiac', 'Auto Focus' and 'Black Fire'.
DAVID FINCHER WAS AFTER THE TRUTH.
WITHOUT IT, HE WOULD NOT SHOOT ZODIAC.
For nearly two decades, Hollywood had been trying to make a film of Zodiac, and for nearly two decades, it had failed.
In 2003, producer Brad Fischer, and screenwriter Jamie Vanderbilt attempted what no one in Hollywood had yet been able to do-turn Zodiac into a movie.
They set their sights on the one filmmaker they felt unequalled for the helm: director David Fincher (Se7en, Fight Club).
Fincher's eye for detail, probing mind, and unrelenting quest for answers made him ideal. His personal connection to the case made him perfect.
He would need to see all the evidence and meet with all the people involved with the case that were still alive: witnesses, detectives, and victims. From Hollywood boardrooms to remote fog-shrouded crime scenes, they battle a huge script that refuses to be beaten, a case that refuses to be solved, and a running time and budget that threaten their film. Follow as they track down missing witnesses, gather the original investigators and visit the original crime scenes, discover boxes of Zodiac case files from an attic, unearth new clues, and a surviving victim who doesn't want to be found.-To keep Fincher on board, and get their film greenlit, it will take cold leads, private eyes, new evidence, and most of all, perseverance.