Runner's Training Logbook Track Your Runs Daily for 25 Weeks: Runners Training Log: Undated Notebook Diary 52 Week Running Log - Faster Stronger - Tra (Paperback)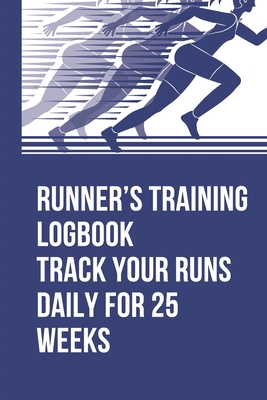 $7.99
Email orders@greenlightbookstore.com for information about this item.
Description
---
Undated Running Training Log
102 lined prompted fillable pages
6X9 inches
Cute Matte Cover
Track Your Runs Daily for 25 Weeks
Discover How You Can Increase Your Running In A Matter Of A Few Months
Now, you can implement the same kind of training that runners use to train for marathons, races and other running events You can steal the strategies that runners use to get to the next level. You will be able to discover the secret of writing it down and recording your OWN runs
If your running speed is not up to par, this "Runner's Training Logbook Track Your Daily Runs for 25 Weeks" can help you get up to speed on the level that you need to be at with your running. This could be the most important thing that you will ever do to make those strides that you need to make in your running pursuits.
This Daily Running Journal will show you can train to be like some of the other runners that are involved in different races and marathons. Before you know it, you will be running in some of the most well known running events and being able to win, just because of the daily tracking record of your own runs
You will be keeping daily track of the following information:
Date:
Target
Notes:
Route:
Distance:
Time:
Weight:
Speed:
Calories Burned:
Heart Rate:
Weather:
Breathing:
How I Felt:
Injuries / Pain:
and so much more....
One of the first thing that you have to do every day while you're training is writing it down, and with this Running Training Log you will be able to do just that and keep on track. Makes a great gift under 10 for anyone that loves to run marathons, 1/2 marathons, track and field or just enjoys challenging themselves to enter running races