S is for Snow (Board book)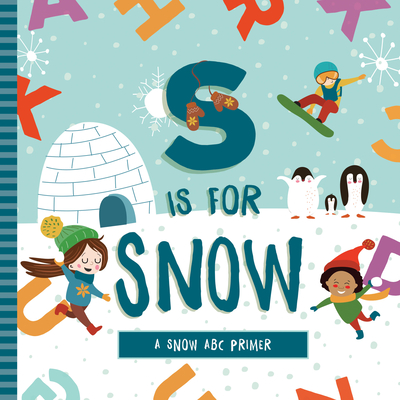 Description
---
A is for arctic . . .
B is for boots . . .
C is for chairlift . . .
It's time to catch a winter chill! With H for hot chocolate, J for Jack Frost, and T for toboggan, this colorful primer has everything you need to know about what makes the winter season cool. Take this wintry slope from A to Z, and you'll never want the snow day to end!
About the Author
---
Ashley Marie Mireles was born and raised in the heart of California's Central Valley, where her time visiting the library blossomed into a career in publishing. She currently lives in Fresno, California, with her boyfriend of seven years and their terrier.
Volha Kaliaha is a vector designer and illustrator from Minks, Belarus. Motherhood enhanced her life as an artist, helping her to imagine the world from a child's perspective and to see magic in simple things.